AIR CONDITIONING YEARLY SERVICE
YEARLY MAINTENANCE SERVICE
Plano Air Conditioning and Heating offers a yearly maintenance contract for all of your air conditioning repair, air conditioning cleaning, and heating cleaning, as well as heating repair needs!
You get BIG DISCOUNTS on our agreement! Not only do you receive 10% off all air conditioning repairs, you receive a yearly cleaning on both your air conditioning system and your furnace system, plus FREE DIAGNOSIS on all needed air conditioning repairs when you do a repair with Plano Air Conditioning and Heating!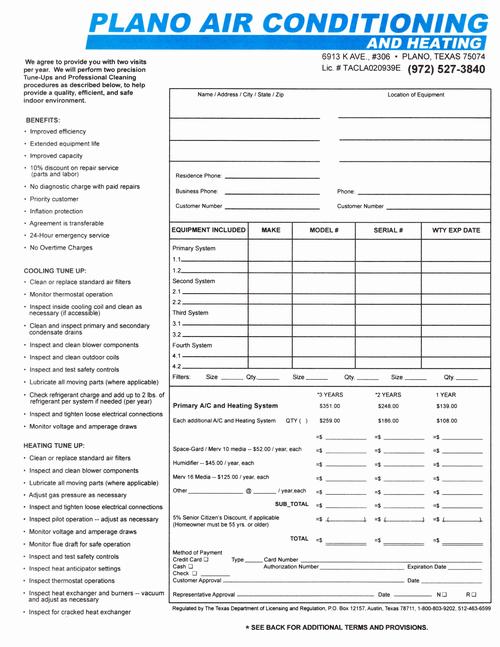 Contact us today for information on all our services at (972) 527-3840 - we look forward to hearing from you!